Direct Mail Printing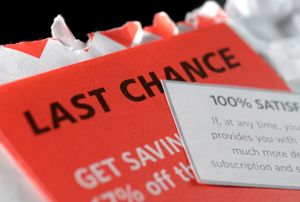 We print a variety of products that are used for direct mail. We stock a large variety of envelope sizes and colors. We print postcards, flyers, letters, self-mailers, business reply cards, or anything else that you need to put into the mail. We complete the project by either using your mailing list or procuring a mailing list using your specifications and addressing the printed pieces plus applying barcodes and sorting for maximum postal discounts.
Featured Product
With professional design and printing, our brochures are sure to sell. From the big idea to the small details, our team has years of experience to get the job done.

When it's time for the big event, put your brand on center stage. Team up with us to create your trade show display, and make every second count.

A big area calls for a big statement. And that's exactly what we deliver with every banner we print.