Direct Mail Marketing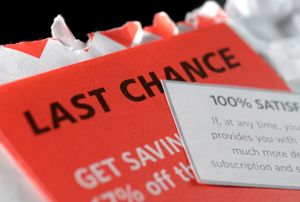 Direct mail marketing made easy! We are the experts in direct mail marketing campaigns. From the design and printing of stunning collateral pieces to mailing list acquisition and USPS compliant mailing services—including metering, shipping and bulk mail handling—we offer one-stop service and will get your job done on time and within budget. Need variable data mailings? No problem. We can handle your personalized collateral, customer invoices and any other variable data mailing needs as well. Contact us now for more information on our complete range of direct mail marketing services.
Featured Product
With professional design and printing, our brochures are sure to sell. From the big idea to the small details, our team has years of experience to get the job done.

When it's time for the big event, put your brand on center stage. Team up with us to create your trade show display, and make every second count.

A big area calls for a big statement. And that's exactly what we deliver with every banner we print.